Monday : Reception of passengers scheduled on flights of the day only   7am -10:30 am
Tuesday : Reception of passengers scheduled on flights of the day only  7am -10:30 am / 5pm - 8 pm
Wednesday : Reception of passengers scheduled on flights of the day only   8am -10:30 am
Thursday : Reception of passengers scheduled on flights of the day only   12:30am - 8 pm
Friday : Reception of passengers scheduled on flights of the day only  7am -9am / 5 pm - 8pm
Saturday : Reception of passengers scheduled on flights of the day only 8am -10:30 am / 5 pm - 8 pm
Sunday : Reception of passengers scheduled on flights of the day only  8am - 11am
Voir tous les horaires
Air Austral, a French airline born and based in Reunion Island, is a major player in the Indian Ocean, between mainland France and its regional connections.
With its 950 employees, the company has developed since its creation in 1975, to reach the standards of the best international airlines. From Paris-CDG, Air Austral operates 12 flights a week to Reunion, 3 flights a week to Mayotte and daily flights to the Indian Ocean islands.
Thanks to a codeshare agreement with Air France, the Reunion-based airline also offers flights from 40 European destinations or from 19 provincial cities + Brussels in partnership with TGVAir, via Paris CDG.
Since October 13, 2017, Air Austral has been serving Reunion twice a week from Marseille non-stop.
Its flotte, currently made up of two 787-8 bi-class, three 777-300 tri-class for long-haul flights, two 737-800s and an ATR 72-500 for regional flights, is among the most modern fleets in the Indian Ocean.
The fleet, the comfort of its cabins, the in-flight services and the reception of the staff are the major assets of the company which compose a known and recognized quality of service.
Read more
Image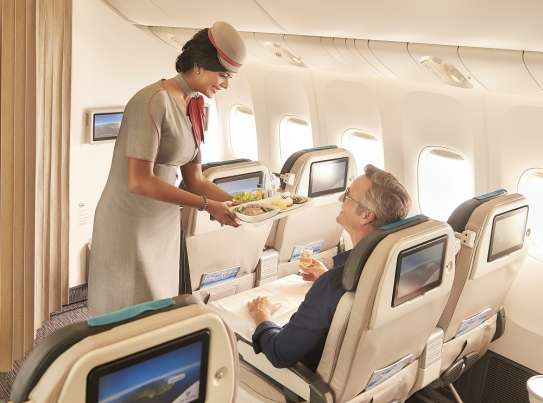 Image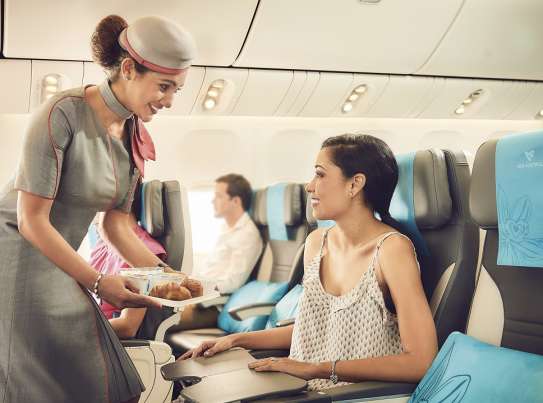 Image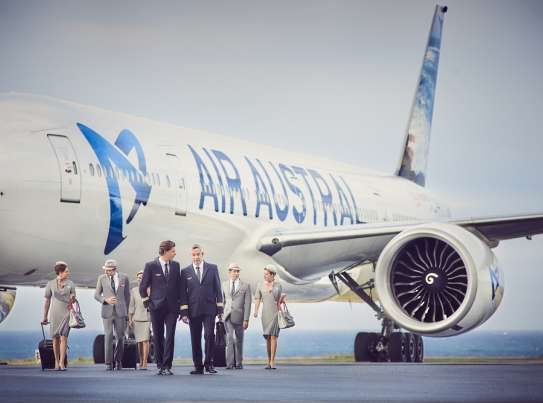 Image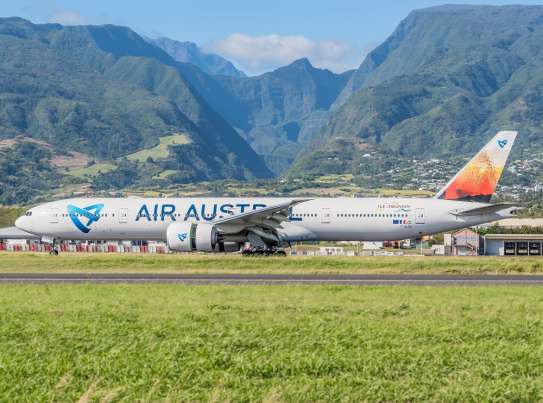 Image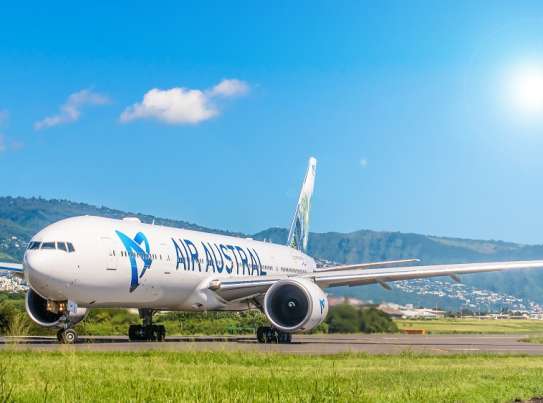 Destinations served by the company