For valuables, we guarantee secure storage areas and trained staff to ensure a high level of protection from the moment your goods are received.
All information listed here is for reference only, and may not be fully complete.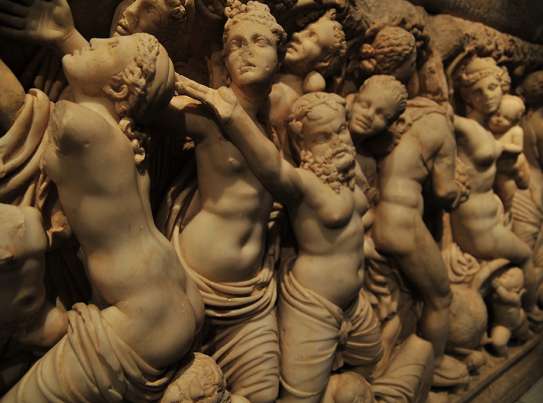 Regulations and certifications
To import or export valuables, all regulations are established by the customs services in Mainland France. However, it should be noted that Reunion is located within a different tax territory, therefore all goods brought in from mainland France, other French overseas departments or a member state of the European Union are all considered as imports

.
Read more
Facilities
In order to secure your valuables, we provide:
- A fully secure infrastructure (video surveillance and safe) 
- A computerised system enabling goods to be traced
Read more
Transit companies
Whether you're looking for assistance concerning administrative procedures or someone to organise the shipping and reception of your household possessions in complete safety, simply check out the list of companies below. You can add filters to your search based on your needs here.
Read more
Unauthorised products
Imports or exports of organic material such as ivory are prohibited in France, whether the ivory is raw, unworked or crafted.
Read more
Transport conditions
The transport conditions of your personal freight will depend on conditions accepted by your airline.
Read more
Administrative and tax formalities
What about the administrative and tax procedures for importing or exporting works of art?
These are only permitted when accompanied by an export authorisation for:
- Archaeological objects older than 100 years

- Paintings over 50 years old and worth more than €150,000

- Sculptures older than 50 years and worth more than €50,000

- Watercolours, gouaches and pastels over 50 years old and worth more than €30,000

- Prints and engravings over 50 years old and worth more than €15,000
When importing a valuable item from the European Union, all VAT on said purchase is paid in the country of the taxable seller, according to their national rules and at the VAT rate applicable in the seller's country, thus avoiding double taxation.
Read more
Delivery times, pricing and online quotes
The delivery of valuables require a fast supply chain of between 24 and 48 hours.
To find out about our rates for in-store processing of your shipments, simply contact us for a quote.
Read more
Quote request