Our freight services dedicated to the transport of flowers and plants ensure safe and fresh transport.
All information listed here is for reference only, and may not be fully complete.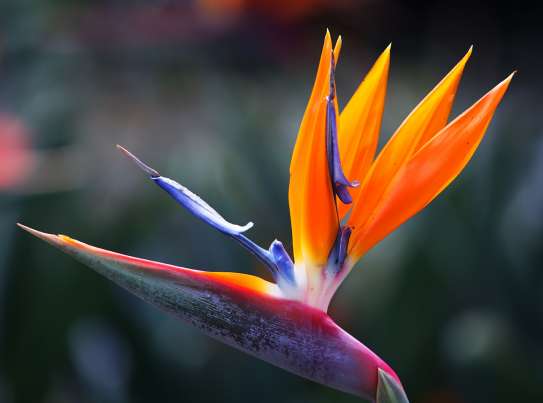 Regulations and certifications
What are plants or plant products?
Plants or plant products include: live plants, vegetables, plants, roots and tubers, fruits, spices, coffees and teas, cereals, milled products (malt, starch, inulin, wheat gluten), seeds and oilseeds, gums, resins and other juices, braiding materials, wood and charcoal, etc.
Importing or exporting flowers and plants to or from Reunion is defined by Prefectural Order n° 2011/1479  in order to preserve the island's phytosanitary conditions and its unique natural heritage.
Read more
Facilities
The storage facilities at the freight terminal boast a storage capacity of 2,600m³ and several cold rooms with cold temperatures between 2° and 6° to preserve freshness and a negative cold room of 90m².
Read more
Transit companies
Whether you're looking for assistance concerning administrative procedures or someone to organise the shipping and reception of your goods, simply check out the list of companies below. You can add filters to your search based on your needs here.
Read more
Unauthorised products
In order to protect Reunion from pests (parasites, diseases, etc.) originating from EU or non-EU countries, the import of certain flowers and plants is prohibited.
Concerning importation, the following are prohibited:
Citrus, pineapples, anthuriums, annonas, alliums, arecacea, brassicaceae, coffeas, cucurbitaceas, domicarpus, lychees, mangiferas, musaceas, passifloras, perseas, parasitic or invasive alien plants, vanillas, etc. (this list is not exhaustive)
As for export, the following are prohibited for the same reasons:
Mangoes, citrus fruits including kaffir lime, chillies and bell peppers (this list is not exhaustive)
Read more
Transport conditions
Flowers and plant products are perishable goods that require appropriate transport with controlled temperatures as required. You will need to ensure a cold chain in order to preserve your goods from the point of departure to their arrival.
Your freight forwarder will be best placed to give you information on the type of container and transport conditions required for your needs.
For more information : Annuaire des acteurs
Read more
Administrative and tax formalities
The import or export of flowers and plants will require a phytosanitary certificate in certain situations.
What is a phytosanitary certificate?
The phytosanitary certificate is an official document is issued by the Department for Food, Agriculture and Forestry (DAAF) following inspection of the plants.
What is it for?
It certifies that plant shipments meet the phytosanitary requirements of the importing or exporting countries, i.e. that they are free from pests and diseases.
With this phytosanitary certificate, are goods exempt from inspection?
It depends. Certain plants and plant products are no longer subject to inspection at the Community point of entry (PEC), such as:
Dry grains, including rice and lima beans

Crop supports (except coconut fibre and bark)

Salads (curly leaf, lettuce, lamb's lettuce)

Dried flowers and leaves (except ravenalas and other musaceae)

Mushrooms

Spices
For all others, PEC inspections are compulsory in order to carry out visual checks and ensure that the goods do not carry any pest or risk of disease, and must be accompanied by the phytosanitary certificate of their country of origin.
Is this certificate compulsory?
Yes, this certificate is compulsory, regardless of the quantity transported. It is issued by the DAAF at its premises in Saint Denis, by appointment. It is advisable to do this 48 hours before shipment. This certificate will travel with the products and may be requested on arrival by the inspection services.
Direction de l'Alimentation et de l'Agriculture de la Forêt
Read more
Delivery times, pricing and online quotes
Fragile goods such as flowers and plant products require a fast supply chain of between 24 and 48 hours.
To find out about our rates for in-store processing of your shipments, simply contact us for a quote.
Read more
Quote request