If you wish to import or export food products such as meat, dairy products or frozen food, find out more about the relevant regulations below.
All information listed here is for reference only, and may not be fully complete.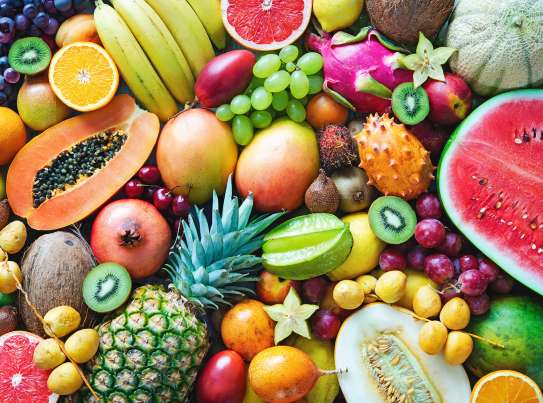 Regulations and certifications
Importing or exporting food products requires compliance with all rules set by the destination country or territory.
As regards the importation of food products from a third country into Reunion, it is necessary that the country concerned features on the list of countries authorised to import the type of product in question.
To check the list of authorised countries, the types of food products that can be imported and the regulations required for each type of food product, please visit the website of the Department for Food, Agriculture and Forestry.
: Direction de l'Alimentation de l'Agriculture et de la Forêt
For the export of food products, sanitary and veterinary conditions are defined by the destination country or territory.
Read more
Facilities
The storage facilities at the freight terminal boast a storage capacity of 2,600m³ and several cold rooms with temperatures between 2° and 6° to preserve freshness, as well as a negative cold room of 90m².
Read more
Transit companies
Whether you're looking for assistance concerning administrative procedures or someone to organise the shipping and reception of your household possessions in complete safety, simply check out the list of companies below. You can add filters to your search based on your needs here.
Read more
Unauthorised products
The conditions for introducing or exporting food products depend mainly on the list of authorised countries. Contact your forwarding agent or the DAAF services to find out the regulations of the country concerned and of Reunion Island.
Read more
Transport conditions
Perishable goods must be transported at the necessary controlled temperatures. You will need to ensure a cold chain to make sure your goods remain fresh from the point of departure until their arrival.
Your freight forwarder will be able to provide you with information on the type of container and the transport conditions required for your needs.
Read more
Administrative and tax formalities
In certain situations, the import or export of food products will requires a health certificate and checks at the border inspection post (BIP).
For all imports, a health certificate will be required for the following types of food products:
Hooved livestock

Poultry

Rabbit & Hare

Meat-based products

Fish products

Bivalve seafood

Dairy products

Eggs and egg-based products

Honey

Gelatine and collagen

Intestines

Fruit and vegetables, vegetable products

Compound products

Novel foodstuffs (grubs, wasp larvae, etc.)
What is the health certificate?
The health certificate is an official document that is issued by the services of the Department for Food, Agriculture and Forestry (DAAF) following examination of the products.
What is it for?
It certifies that all shipments meet the phytosanitary requirements of the importing or exporting countries, i.e. that they are free from pests and diseases.
Read more
Delivery times, pricing and online quotes
Fragile goods such as food products require a fast supply chain of between 24 and 48 hours.
To find out about our rates for in-store processing of your shipments, simply contact us for a quote.
Read more
Quote request