09/13/2019 - 13:09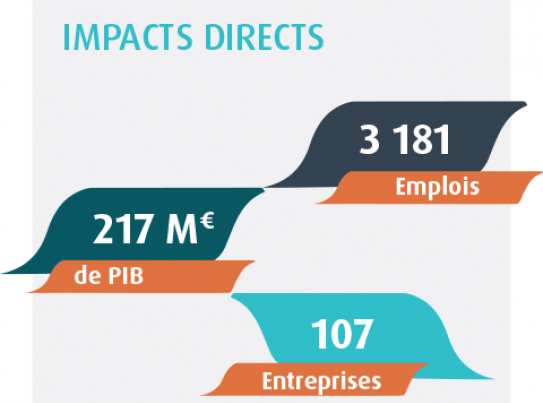 The airport has just been awarded the Airport Carbon Accreditation level 3, thus recognising the continued commitment of the Société Aéroportuaire and our partners
Reunion's Roland Garros Airport is France's first overseas airport and the eighth French airport to obtain the Airport Carbon Accreditation level 3, which recognises the commitment of the Société Aéroportuaire and several of the airport's partners towards reducing greenhouse gas emissions.
Nearly 300 airports around the world are committed to this scheme, which is supported by Airports Council International (ACI) and promoted by the Union of French Airports.
In January 2019, the Société Aéroportuaire was awarded the Airport Carbon Accreditation level 2, which certifies that our CO² emissions have decreased over the preceding years. We sought to go even further, aiming for level 3 of this certification by involving stakeholders across the airport community, including both airlines and ground handlers. Their activities represent significant potential for reducing fossil fuel consumption.
With this goal in mind, a complete carbon assessment of the airport was carried out for the period between 2017 and 2019. It took into account all emissions linked to several types of operational activities: energy consumption within the facilities, fuel consumption by vehicles and aircraft during the landing, take-off and taxiing phases, as well as employee and passenger travel to and from the airport, not forgetting water and waste treatment.
This assessment revealed a 4% decrease in greenhouse gas emissions, calculated in kilograms of CO² per passenger, while traffic actually increased by 8.5% over the period.
Seven of Roland Garros Airport's stakeholders, representing 58% of all emissions, have now signed a commitment charter to jointly pursue these efforts: Air Austral, Air France, DSAC OI, Avifuel, Servair, Newrest and Samsic.
New objectives have now been set: by 2024, at Roland Garros Airport we aim to reduce our emissions by 40% compared to 2014 and by 55% by 2030.
Testimonies
"At Air Austral we have been working on energy saving for a long time, and are soon to build an on-grid photovoltaic power plant on the roof of our hangar. We have also put procedures in place to reduce aircraft jet fuel consumption when taxiing from runways to parking bays. We will be participating actively in projects run by the airport in order to gradually replace ground vehicles with hybrid or electric cars, to be recharged with solar energy where possible." Magali Maingard, CSR representative, Air Austral
--
"At Roland Garros Airport, Air France makes daily efforts to reduce the environmental impact of our activity and to ensure that our customers, both present and future, can travel responsibly and with complete confidence. In Reunion, all combustion vehicles used by our ground staff have been replaced with electric vehicles. In addition to this, the dematerialisation of a significant part of the regulatory documents and the new travel cabins within our aircraft further contribute to this reduction in CO² emissions." Claire Tabakian, Regional Director (Indian Ocean), Air France-KLM
--
"At a national level, the Civil Aviation Authority is a member of the steering committee for Airport Carbon Accreditations. In the Indian Ocean, we also work closely with Roland Garros Airport, where we have implemented various energy saving actions while supporting the Société Aéroportuaire in its efforts to achieve carbon neutrality. Our management would like to highlight the innovative environmental commitment of Roland Garros Airport, a model which is regarded highly across France." Mehdia Cazabat, Head of the Regulation and Sustainable Development Division, Indian Ocean Civil Aviation Safety Authority
--
"Our company, which is responsible for jet fuel storage and distribution facilities at Roland Garros Airport, was naturally willing to commit to the Airport Carbon Accreditation objective as it matches our own environmental policy. We have already invested in electric vehicles and in energy-saving electric pumps. At Avifuel, we are fully committed to this goal, and are now looking into purchasing hybrid or 100% electric cars." Joselito Serveaux, Operations Manager, Avifuel
Latest releases