Airlines take significant economic risks when developing routes. Reunion Roland Garros Airport is ready to support the development of new routes as part of a private investor approved by the Directorate of Air Transport (DTA).
The incentive program applies only to new routes and offers a discount for three years as well as a lump sum marketing contribution for promotion. The objective of the program is to encourage airlines to contribute to the growth of their business and traffic at the airport.
OUR INCENTIVES
1 - New routes
1 new destination not served* = 50% discount
(*with a minimum of 1 flight/week + Operation over a period of 3 consecutive months)
This incentive consists of a degressive fare reduction on passenger and landing fees, representing a 50% reduction on average over a maximum period of three (3) years. Since the 1st January 2022, an additional discount on the parking fee will also be applied to all eligible new routes.
2 - Marketing Support
In addition to the above incentive for the opening of new routes, marketing support can be given to the airline in the case of strategically strong targeted routes. In this support framework, the airport acts as a private investor operator in the market economy.
Our team will establish a complete business plan with a three-year traffic forecast in line with the airline's forecasts. This business plan must be positive in order to justify the commitment of budget support with a contract signed by both parties.
This contract will be established for a maximum period of three (3) years.
3- Incentive for traffic recovery
This measure aims to support the recovery of traffic following the Covid-19 pandemic. It will be proposed in the form of a reduction on passenger fee in accordance with Article R224-2-2 of the General Civil Aviation Code. This measure is granted to companies that have generated growth in the number of departing passengers in year N compared to the budget by destination linked to the traffic of the year 2019 established by the airport in relation.
This measure is not cumulative with the new route incentive.
For more information about Tariffs and conditions :
Read more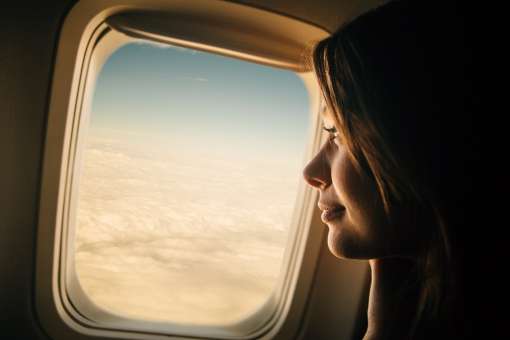 OUR MARKETING EXPERTISE
According to your strategy and your communication challenges, our team will provide you with useful advice for your action plan.
Digital support
Post on our social networks and creation of personalized contests
Event support
In situ animation to promote your destinations
Advertising support
Communication on the airport's website
A DEDICATED TEAM
Come to meet our airport's team! They will be delighted to create a wealth of opportunities with you, paving the way for your successful operations!
Meet us and ask for information  :