Fort-Dauphin, the destination for nature- lovers in the south-east of Madagascar!
If you are a hiking enthusiast here in Reunion Island, then Fort Dauphin is the ideal destination for a sporty stay in the heart of nature in Madagascar!
Located less than 2 hours' flight from Reunion Island's Roland Garros Airport, Fort Dauphin can be found nestled at the south-eastern tip of Madagascar. Also known as Tôlanaro, this coastal town sits at the foot of Pic Saint Louis, boasting a natural setting conducive to all kinds of outdoor activities.

For example, keen trekkers are sure to enjoy the many footpaths that wind across the area. The ascent of Pic Saint Louis is a must, as it provides a spectacular view of Fort Dauphin and the stunning bay of Lokaro. This mountain is a symbol for the town, and at an altitude of 529 metres, is also home to an exceptional fauna and flora, which is particularly well preserved.

Similarly, for those aware of terms such as 'beach break' and 'point break', Fort Dauphin is also a well-known surf spot. An ideal activity to fit in between two sunbathing sessions on the idyllic beaches of Libanona or Ankoba!

Biodiversity enthusiasts will be in seventh heaven in Fort Dauphin! The city and its surroundings are home to one of the largest collections of natural reserves in Madagascar. Along with its favourable climate, the calm and tranquillity to be found here has meant that exceptional fauna and flora can flourish all year round. The Berenty reserve, in particular, boasts an impressive collection of carnivorous plants. Enjoy the cooler temperatures as you stroll around under the curious gaze of the many colonies of lemurs.

Both authentic and historic, Fort Dauphin still bears the legacy of an exciting past. It is true: this is the town from which Reunion Island's very first inhabitants embarked. Numerous remnants of the colonial period remain, such as the fishing village of Sainte-Luce or Fort Flacourt. The turbulent history of this former trading post is rich indeed, named Fort Dauphin in honour of King Louis XIV. And why? Well, that's up to you to find out!
Read more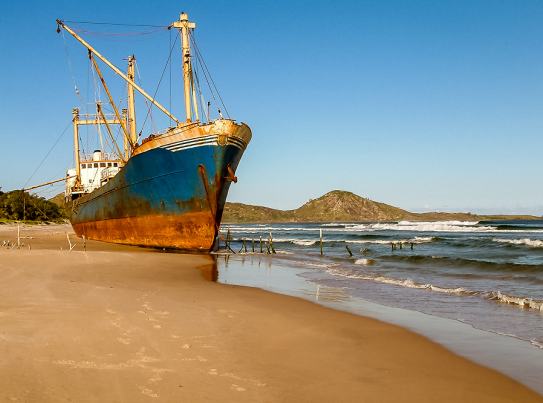 The essentials of the destination

Distance
976 km

Flight time
1h10
Flight schedule
1 flight per week

Meteo and climate?

Time zone difference
-1h

Language
Malagasy and French
Currency
Ariary Malgache
Sharing experience in Fort-Dauphin
Fort Dauphin is first and foremost a fishing village, from lobster and tuna to rock pool fish... It's an integral part of society here, so I really recommend you head down to the beaches at lunchtime, such as the one in Libanona, to see the fishermen return with their catch. Awaiting their arrival, their wives collect the fish and take care of the next step in the process. A fine example of teamwork!
Prénom et nom
Thierry Clain
Classified as a UNESCO World Heritage Site, don't miss out on Andohahela National Park. Located just 50 km from Fort Dauphin, the scenery is not only stunning and imposing (5 peaks are higher than 1500 metres!), but also home to an impressive amount of wildlife to observe. Finally, don't forget your swimsuit if you want to enjoy the large natural swimming pool there. Simply magical!